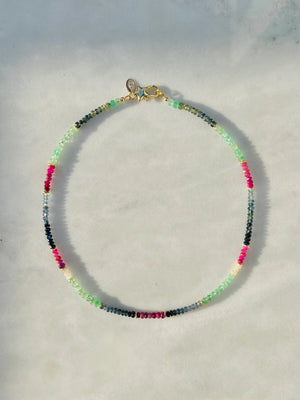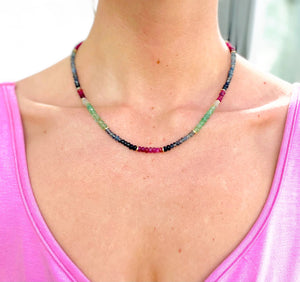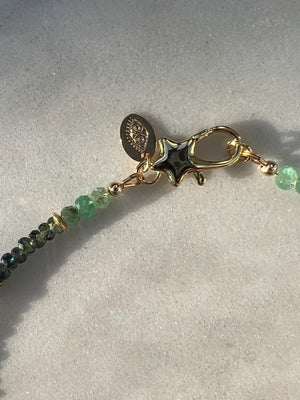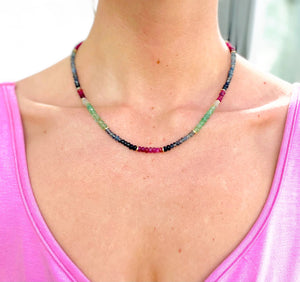 Punkwasp
Punkwasp Necklaces - Sapphire
We're all made from the same stuff as stars. Tap into universal intelligence through the third eye chakra-supporting properties of these multicolored sapphire beads. The gold star clasp is a reminder to trust your higher self every time you put it on.
Length: 18"
Materials Matter: Multi colored Sapphires strung on gold coated wire, Gold fill details & Gold Vermeil star clasp. 
Made by Badass Women for Badass People: Designed in California by Carrie Marill and made by hand in her SoCal studio.