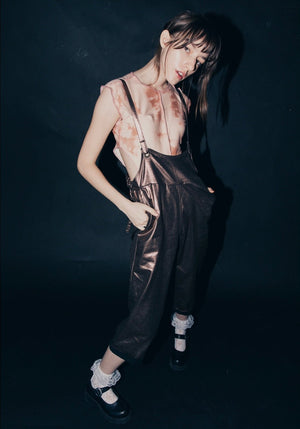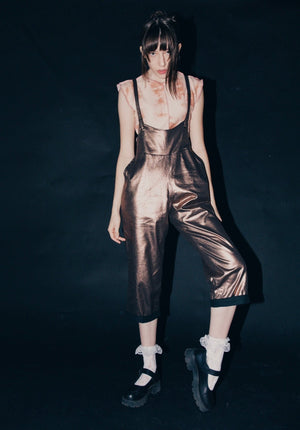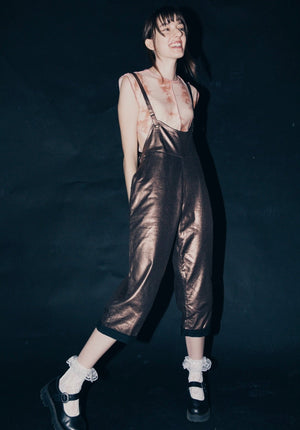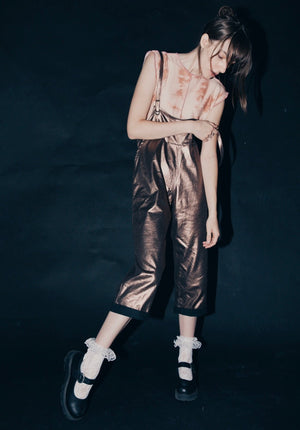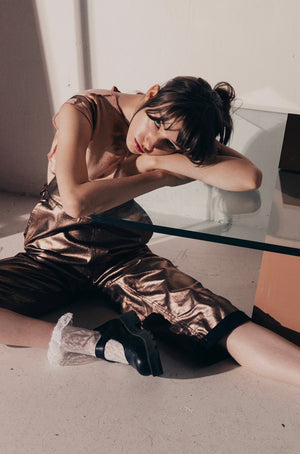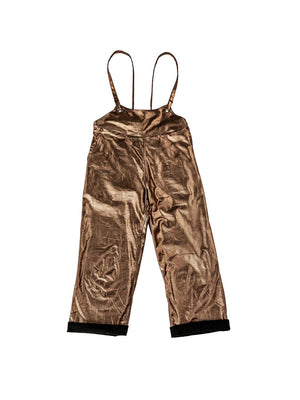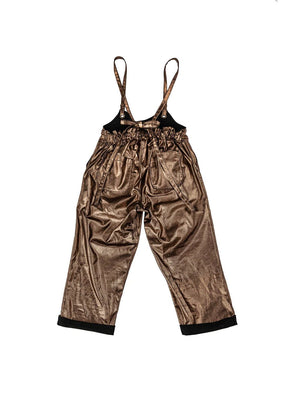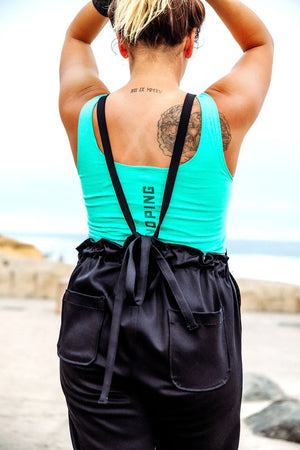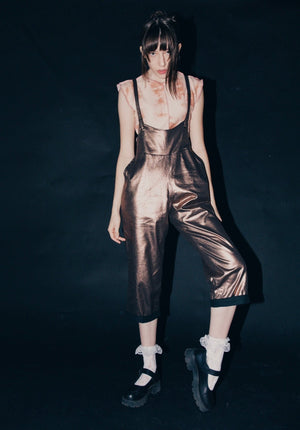 Punkwasp
Punkwasp Headliner Overalls - Metallic
This is your show. Take center stage in overalls that bring as much comfort to the party as they do style. Starring tie-at-the-back straps, a cropped length, and front and back pockets. From the halfpipe to happy hour, you'll be looking for every excuse to throw these on. PS - Get ready for compliments! 
Materials Matter: 95% cotton, 5% spandex. 100% deadstock.
Made by Badass Women for Badass People:Designed in California by Carrie Marill. Born in the hands of seamstresses in Arizona.
Easy Care: Machine wash cold and hang dry to avoid a twist in the straps.