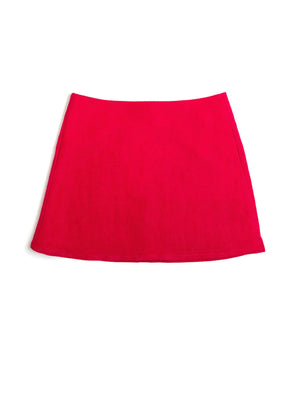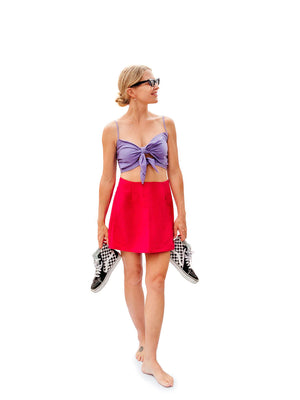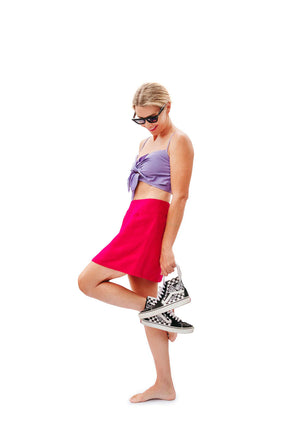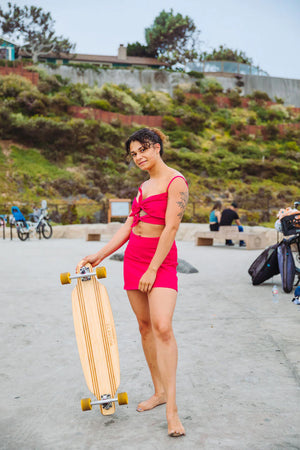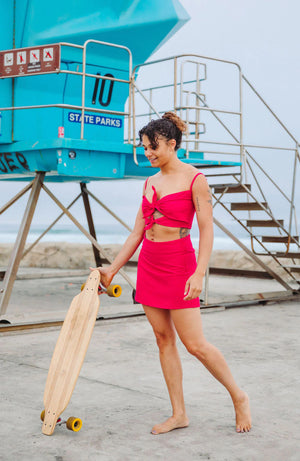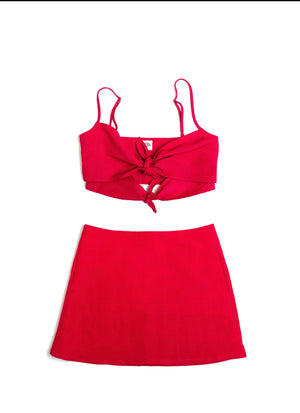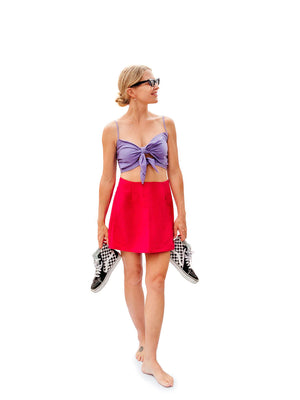 Punkwasp
Punkwasp Linen Dart Skirt - Berry
Colorful, comfy skirt or bust. This waist-hugging A-line skirt kicks out at the hip and lands at the mid-thigh. Thanks to super soft linen fabric (that gets softer with every wash), this skirt was made for movement. Slip on sneakers and hit the deck or wear wedges and hit the dance floor.
Materials Matter: Made with 100% deadstock linen. 
Made by Badass Women for Badass People:Designed in California by Carrie Marill. Born in the hands of seamstresses in Arizona. 
Easy Care: Machine wash cold and lay flat to dry. Iron if your heart desires. 
Fit Notes: Carrie is 5'6" with a 34" bust, 27" waist, and 31" hips and wears a size small.