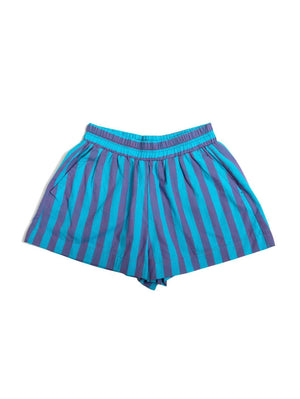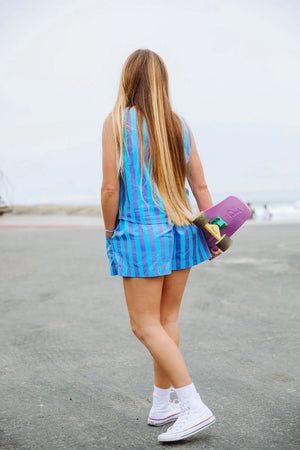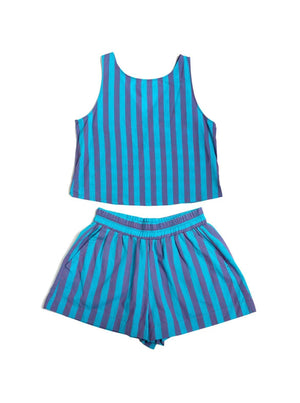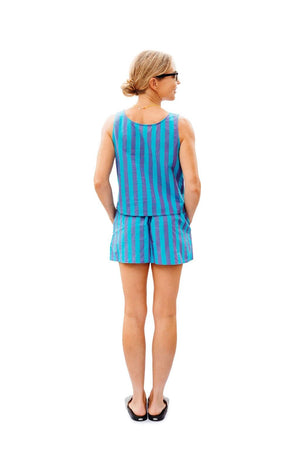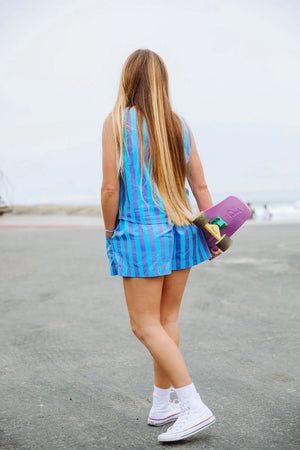 Punkwasp
Punkwasp Artisan Stripe Shorts - Blueberry
These shorts are the definition of comfort. The sturdy yet soft cotton is a friend to your skin, plus: stretchy waistband. If it weren't for the colorful artisan pattern, you might mistake em for your PJs — and by all means, take them to bed after taking them out for fun in the sun! 
Materials Matter: Made with thread-dyed shot cotton from the Kaffe Fassett Artisan collection, featuring underutilized fabrics from around the world. Elastic waistband for comfort. 
Made by Badass Women for Badass People:Designed in California by Carrie Marill. Born in the hands of seamstresses in Arizona. 
Easy Care: Machine wash cold and line dry or dry clean. Iron if your heart desires. 
Fit Notes: Carrie is 5'6" with a 34" bust, 27" waist, and 31" hips and wears a size small.