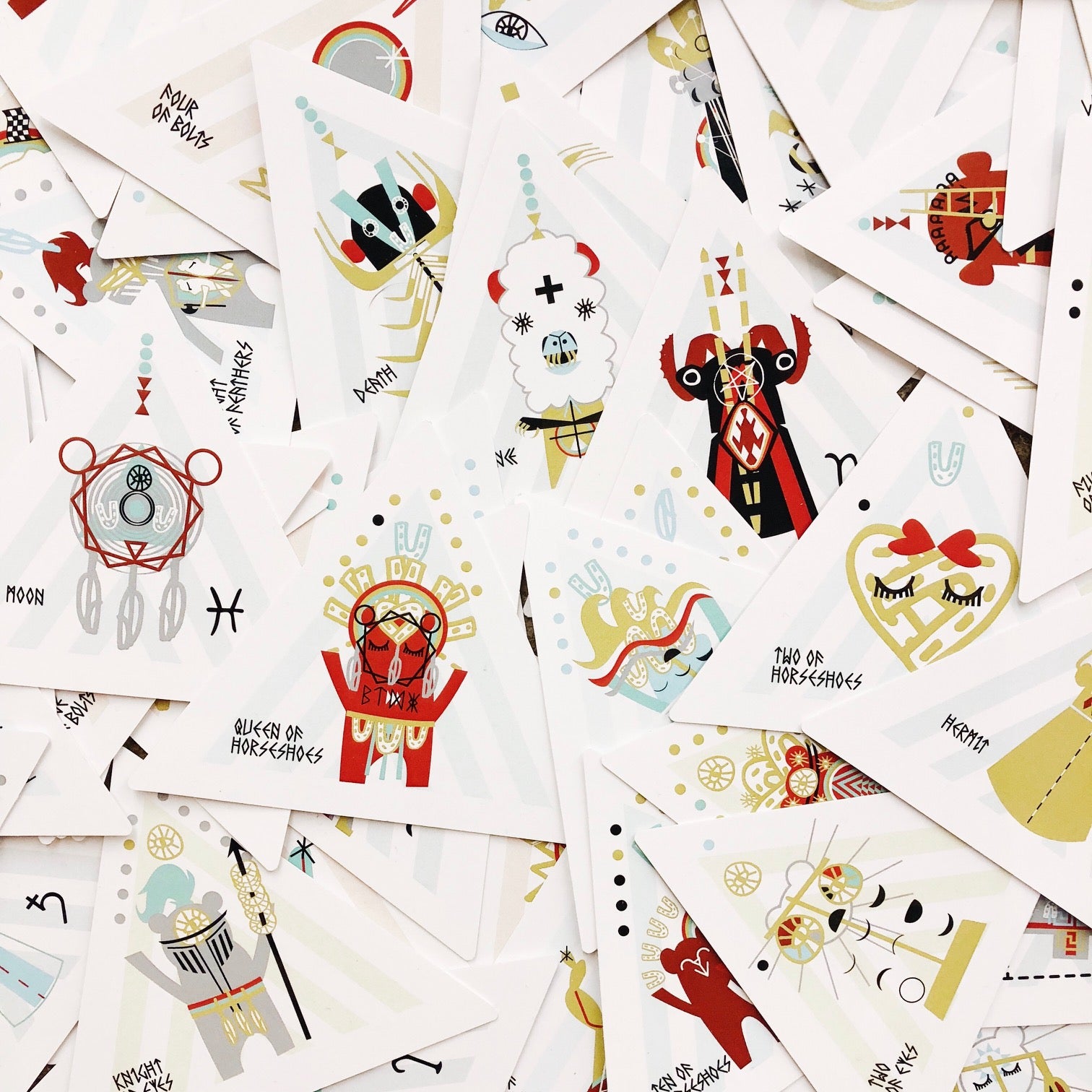 "Desert Bearot" by artist Tara Logsdon x internationally-renowned crystal healer Naha Armády opens at Shortcut Gallery on March 1 with an art exhibition and special release of their latest tarot card deck collaboration.
---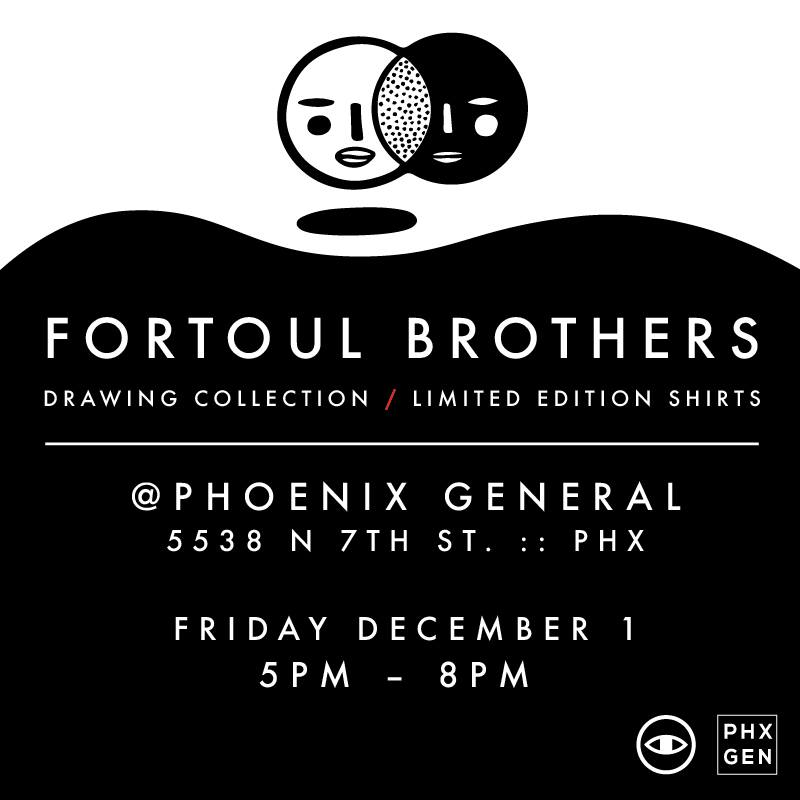 "Total Eclipse"
Drawing Collection & Limited-Edition Shirts
Friday | December 1, 2017 | 5-8 PM
@shortcutgallery @phxgeneral @framedewe
Phoenix General was honored to collaborate with the Fortoul Brothers, Isaac & Gabe Fortoul, over the 2017 Holiday season. The "Total Eclipse" collaboration unfolded in the following ways:
100 postcard-sized original drawings on view in the Shortcut Gallery and available for purchase in-store & online. 
 SHOP THE DRAWINGS
A small collection of hand-drawn artwork on canvas bags, backpacks, hats and terracotta pots. (Available for purchase in-store only.)
...
---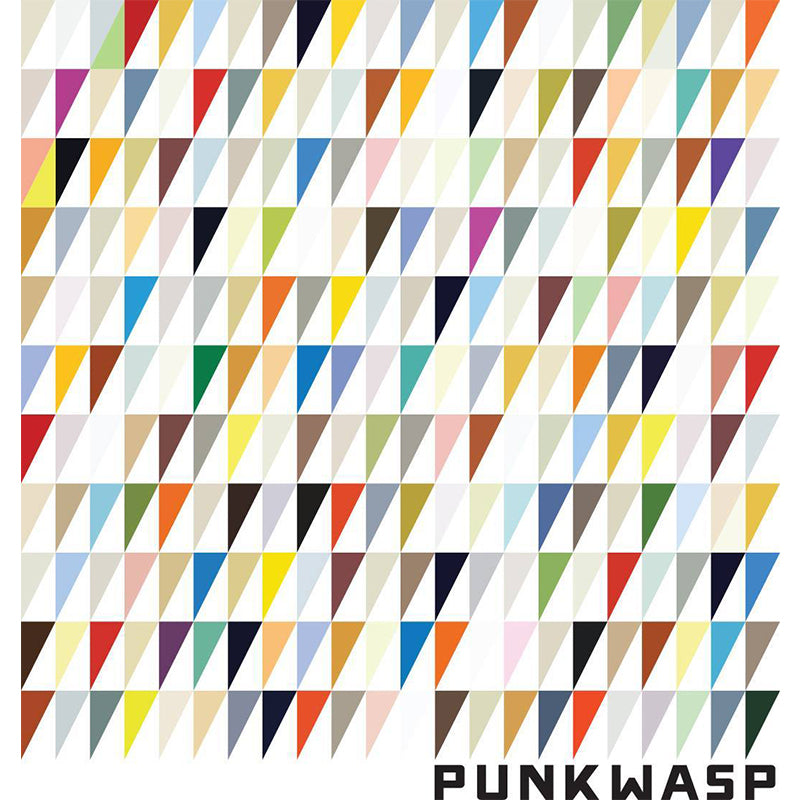 Phoenix General & Framed Ewe invite you to join us on First Friday, May 5th (2017), for a PUNKWASP bandana launch party & exhibition. We'll be showcasing a limited-run collection of organic cotton bandana scarves designed by artist Carrie Marill. The bandana designs were based on two of Carrie's original paintings entitled "Gee's Walker" and "De Colores" and reimagined as digital drawings by artist Tara Logsdon. The organic cotton was printed in Durham, North Carolina, cut and sewn in Phoenix, Arizona and...we can't wait to show you!
PUNK WASP is artist Carrie Marill's digitally curated "idea lab" – a...