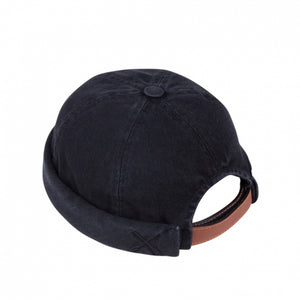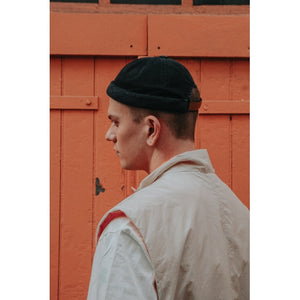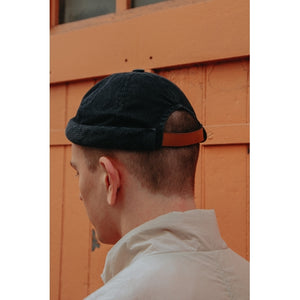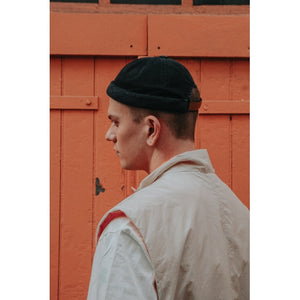 Beton Cire
Béton Ciré Miki Hat - Washed Black
Waves breaking over the pavement. The Parisian brand is set between city, sea, and voyage. Clothing the urban pirates worldwide. Half beanie and half cap, this headwear is as seaworthy as it is cityworthy. Made for the modern sailor and unpredictable souls who have a taste for adventure. 
Béton, meaning concrete, recalls its street and urban identity, while Ciré meaning waxed, echoes the rain coats of its sailor roots. 
100% Cotton, Genuine Leather Strap. 
Unisex. 
Made in France.